BREAK FREE of SELF-IMPOSED LIMITATIONS
AND UNLEASH YOUR FULL POTENTIAL
IN THIS 4-WEEK ECOURSE
How to Achieve Your Ultimate Potential
Is This eCourse For Me?
Are you tired of watching those around you live out their dreams while you struggle to get through the day?
Do you need help understanding how to push through your own limitations and break free of self-defeating thoughts
Do you have Big Dreams but no plan to make them your reality?
Are you searching for purpose and how to be the best you?
Are you ready for change?
What Can I Expect?
You will receive one module each week, via email, for four weeks. Each module consists of; study materials, worksheet, along with a dashboard progress tracker
You will receive additional articles, reports, and tips to help you master each week's assignment. Plus you will receive an exlusive invitaion to the Unleash Your Potential Facebook Page so you can learn from others on the same journey and share your own successes. ( Page is lead by a certified Business / Life Coach)
Connect with a certified Business/Life Coach via email as they work with you one-on-one to create your personal success story.
Cheri Tillman holds an M.B.A. from Harvard University, along with certifications as a Business Coach, Life Coach, and Wellness-Nutrition Adviser. Widowed and a single mother by the age of 22, Cheri quickly learned how to push pass her own self-imposed feelings of limitation and discovered the secret to unleashing unlimited potential that lies in all of us. By the age of 28 shefounded her first business "First-Trade" and went on to found other successful business' both not-for-profit organizations and for profit, as well as held the position as Senior Executive Vice President for a multi billion dollar private sector corporation. Today her passion is helping others find their potential. You will discover many of her secrets in this 4 week eCourse that will help you overcome any obstacles that have held you back from your ultimate potential.
This eCourse will teach you how to turn your dreams into reality, by applying a proven step-by-step strategic plan and motivational techniques that will unlash your potential.
This eCourse will teach you to blend motivation with proven strategy to achieve more than you dreamt possible.
Learn Your Motivational Style
Develop a deeper understanding of your unique personality, strengths, challenges and the underlying emotions that really motivate you
Let Science Help You Succeed
Understand the science behind success and stop leaving your future to chance
Push Beyond Self-Imposed Limitations
Discover your personal roadblocks and develop the skill set to overcome them once and for all
Escape "Small Thinking"
Replace thinking small with a detailed plan to achieve Big Dreams
Develop Effective Strategies
Visualize your ultimate goal, then formulate key objectives, action plan, deliverables, and timeline
Make Motivation a Life-Long Skill
Master the skills for sustainable success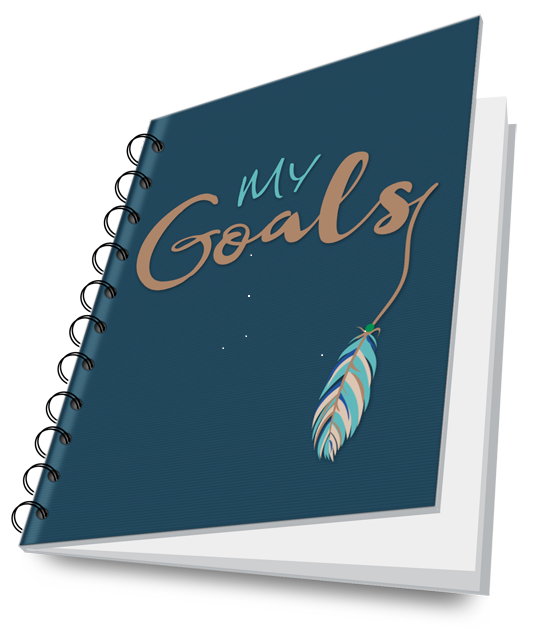 Order now and receive a Personal Goals Journal with daily inspirations
Track your progress and celebrate your victories.
What People Are Saying About this eCourse
Take This Step Toward Your Dream Life Today
This Self-Study Course is available now for a limited time only
$19.97
Click Below To purchase